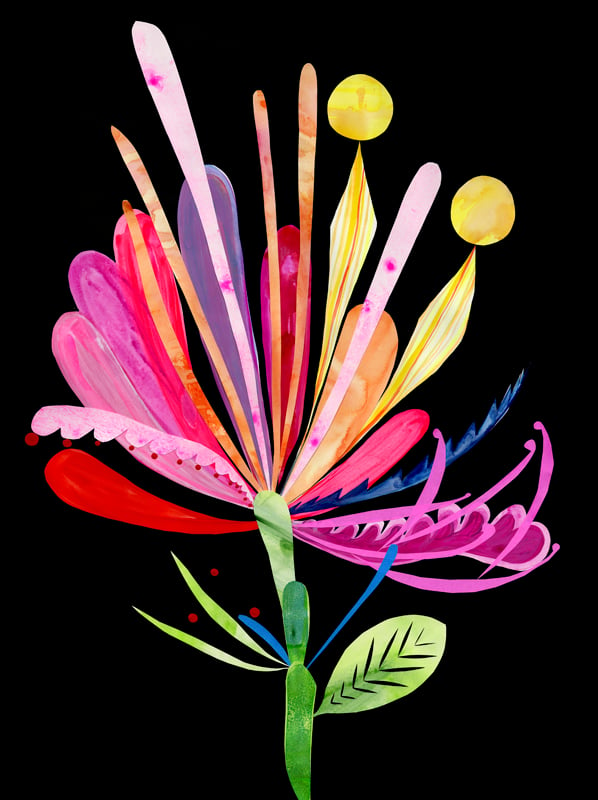 Midnight Tricks is a new series of prints illustrated by Madeleine Stamer. The work features exotic plant-life set against a silky black backdrop symbolising the forces of nature, cosmic energy and nocturnal antics with a sprinkling of dark undertones.
Giclee prints are available in 3 sizes. Professionally printed on beautiful 100% cotton rag art paper using quality archival inks. Hand signed by Madeleine Stamer. Please note all prints are unframed.
Size Options:
-A4
-A3 297 x 420mm
-A1 approx 594 x 841mm
-custom sizes available upon request
Specs
-straight edge paper
-sturdy 300gsm acid free cotton rag art paper
-archival inks
Lovingly illustrated by Madeleine Stamer and printed professionally in Melbourne. Your Midnight Tricks print will be lovingly and securely flat packed with the exception of the large prints which are rolled and packed in tubes. All prints are packaged with tender loving care and arrive by registered post.
Please note the measurements correspond to the actual paper size, the printed image is slightly smaller and fits snug within these dimensions.
Prices are in Australian dollars, if applicable conversion will be made through Paypal.
-Registered delivery within Australia is included.
-International postage will be quoted and invoiced to the buyer.
Enquiries > hello@littlecircusdesign.com